We are professionals at transforming your vision into reality because we truly care about transforming spaces. Every project benefits from our dedicated team of professionals,  creativity, reliability, and attention to detail. We are dedicated to providing superior quality and customer satisfaction from the beginning through completion. With years of knowledge in the profession, our team is knowledgeable about the particular challenges that usually occur after renovations, which lead to smooth transitions and a revitalized, fresh atmosphere. Post-renovation takes delight in turning properties into dream residences and interiors into functional works of art. Come with us to explore the beauty of a successful reconstruction journey.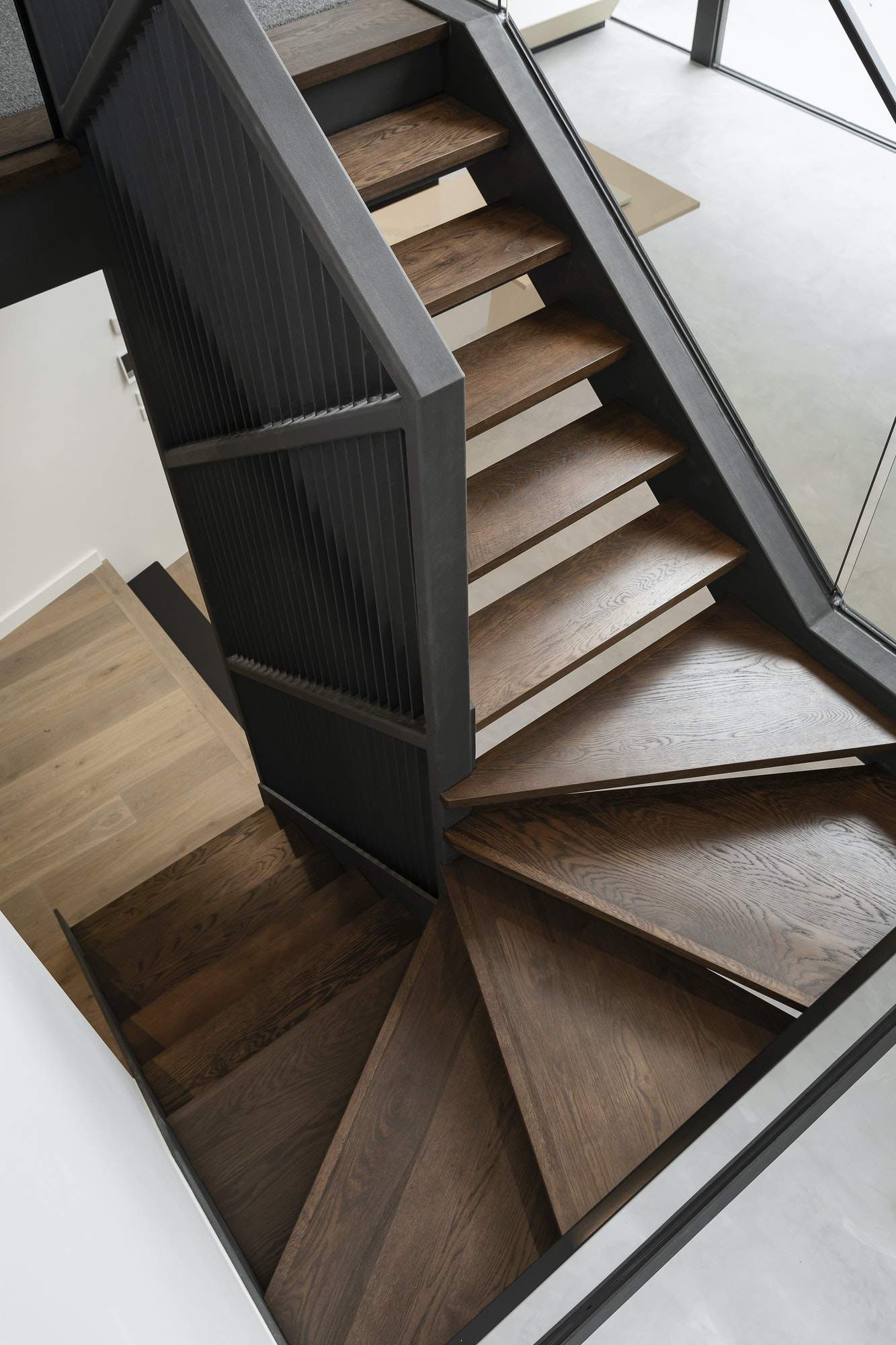 Interior & Exterior Construction Cleaning
Your home or workplace will be covered in a lot of dust, debris, and sometimes even dangerous materials after a building project. It could become harmful to your health and unattainable to truly comprehend your place if this is the situation. Interior and outdoor construction cleaning may assist with that.
Cleaning up during interior construction requires you to get rid of all the dust, waste, and potentially dangerous items inside your residence or place of business. Dusting the floors, walls, ceilings, appliances, fittings, and furniture is essential. It also entails getting rid of any stickers, tape, or other messes the construction team left behind.
Cleaning the exterior of your property or workplace involves washing the roof, exterior roofing, windows and doors, and the steps. Cleaning up afterward is an important phase of the renovation process. It helps to make sure that your residence or workplace remains safe, flawless, and ready for delight.
Post Renovation services may include:
Remove all dust and construction debris and bag it for removal
Wipe down all surfaces
Vacuum or mop all floors and carpets
Wipe all light switches and doorknobs
Wipe down all walls, baseboards, and ceilings
Clean all windows, windowsills, and window latches
Spray clean and shine all sinks, bathtubs, and shower stalls
Clean all ventilation outlets
Reinstallation of furniture
Touch-up painting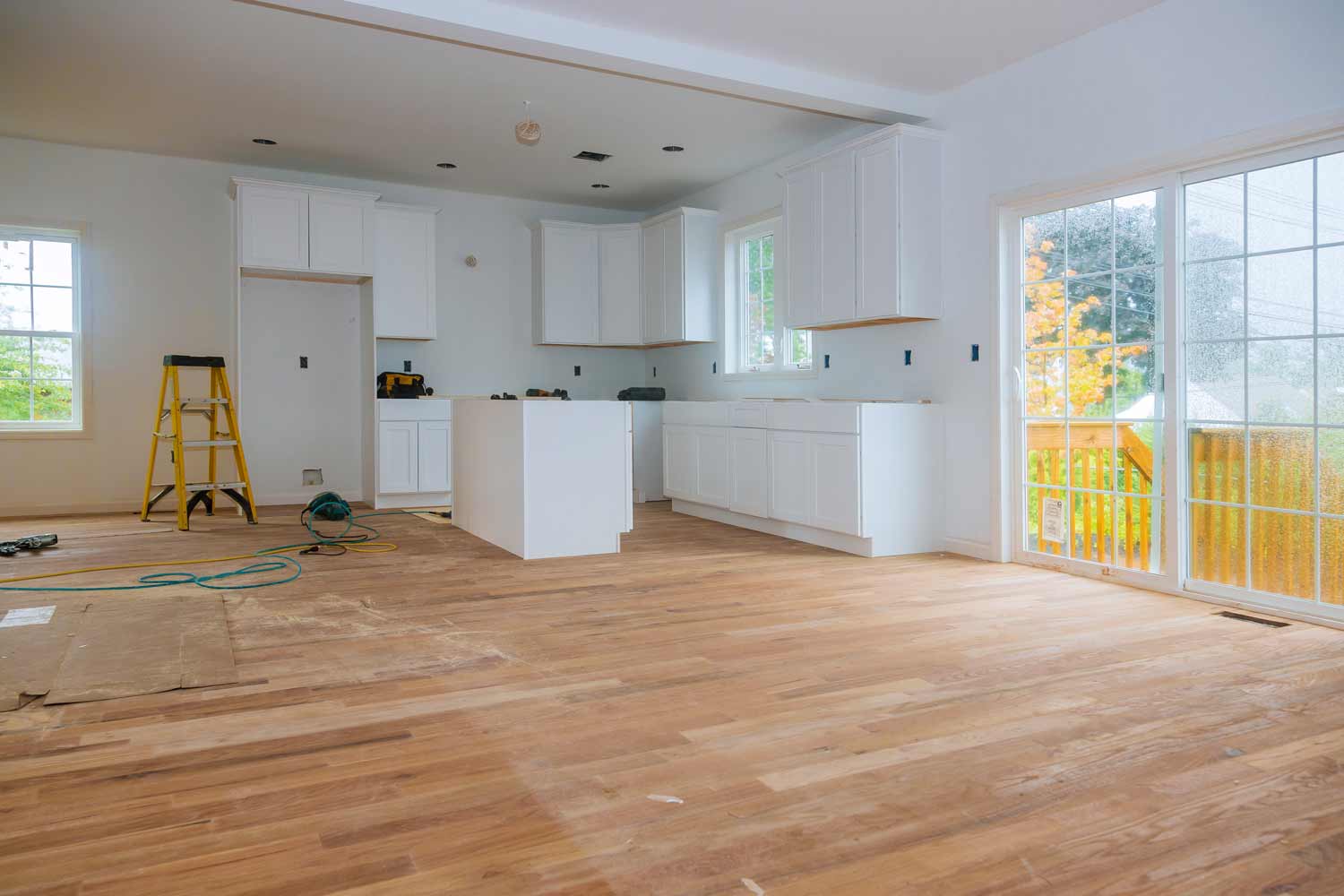 Revitalize Your Space: Post-Renovation Clean-Up Services for a Pristine Home.

A home renovation provides an exhilarating experience that provides your living space with new vitality. A component, the tidying up upon completion of the makeover, can sometimes be overlooked under the exhilaration of envisioning a transformed residence. Whenever all is finished and the dust has settled down, you're left with an interior that has so much potential but is ruined by mess, dust, and calamity. Professional post-renovation cleaning services could help you accomplish this by bringing your place back to its previous elegance.
The Effects of Transformation: The Need for Cleanup Following Renovation.
A chaotic situation can be found below the veil of building accomplishments. Dust is in the air, building supplies are all over the floors, and surfaces are marked by the renovation process. If left unattended, this mess may degrade the aesthetic appeal you've worked so hard to establish, cause allergies, and affect indoor air quality.
While attempting a full post-renovation clean on your own may seem doable, you'll need specialized knowledge, tools, and cleaning solutions. Furthermore, walking through the leftover construction waste can be physically and mentally taxing. Here, expert post-renovation cleaning services prove valuable.
The Positive Impact of Prolific Cleaning: Why Select a Professional Post-Renovation Clean-Up.
Prolific Cleaning is aware of the particular difficulties that arise after a successful renovation. We provide a wide range of professional post-renovation clean-up services customized to match your unique demands, backed by a commitment to excellence and a team of skilled professionals.
Thorough Dust and Debris Removal: To ensure that even the smallest dust particles are completely removed and your indoor air quality is maintained, our team uses cutting-edge methods.
Surface Deep Clean: We thoroughly clean every surface, including windows, doors, counters, floors, and fixtures.
Gentle Restoration of Delicate Materials:  Delicate materials are frequently required to be restored, which calls for special attention. Glass, marble, and maple are among the delicate surfaces that our professionals are adept at managing while bringing out their beauty without causing any harm.
Construction waste disposal: Eliminate the trouble of managing discarded building supplies. We dispose of trash in an environmentally responsible manner.
Final assessment and assessment of quality: Our team of professionals does a comprehensive examination before declaring the task accomplished to make sure every detail has been taken care of. Our top priority is making you happy.
Our Post-Renovation Cleaning Offerings: Tailored Services for all Conditions.
We acknowledge that not all renovations are the same at Prolific Cleaning. Because of that, we provide a range of post-renovation cleaning options that may be tailored to meet your specific requirements.
Basic Clean-Up Plan: Perfect for small renovations, this plan includes necessary services like surface cleaning, vacuuming, and dusting to make sure your room is ready for use right away.
Comprehensive Clean-Up Package: For larger-scale restorations, this set of services includes thorough dusting, special attention to fragile materials, and thorough cleaning of all surfaces.
Luxury Cleaning-Up Package: This package, which is the most comprehensive one we provide, includes everything in the comprehensive package with extra services like carpet cleaning, air filtration, and exterior pressure washing for a completely comprehensive clean.
Your Goals Are Our Top Concern: A Proficient Cleaning Solutions.
At Prolific Cleaning, we are aware that a spotless home following a renovation serves as the blank canvas on which you can create your new memories. We promise to offer a smooth transition from a chaotic building site to a spotless oasis. We guarantee that your property exudes the same beauty and elegance you had in mind when you started your restoration project by using our specialized expertise, state-of-the-art tools, and eco-friendly cleaning products.
Why Prolific Cleaning is Your Best Choice for Post-Renovation Cleanup.
Beginning a restoration project is exciting, but the clean-up after construction is frequently chaotic and buried in layers of dust and dirt. Cleaning up after a remodel is no easy task; it takes patience, skill, and knowledge to bring your house back to its former splendor. When it comes to providing unmatched post-renovation cleaning services that are unmatched in the business, Prolific Cleaning emerges as your ideal partner. Here are some reasons why Prolific Cleaning is the ideal option to revitalize your area following a renovation:
Specialized Knowledge: The well-trained staff at Prolific Cleaning is knowledgeable about the intricacies of cleaning after renovations. The scale, materials, and problems of renovations vary greatly, and our highly trained cleaners are skilled at adapting their approach to your particular demands. We use specialized techniques that guarantee each space is fully cleaned without causing any damage, whether dealing with sensitive surfaces or problematic stains.
Complete Cleaning Solutions: Beyond the essentials, we provide post-renovation cleaning services. We are aware that renovations present a special set of cleaning difficulties, such as significant dust buildup, paint splatters, and construction debris. With a thorough method that includes everything from meticulous dusting and vacuuming to deep cleaning floors, carpets, and upholstery, Prolific Cleaning tackles these problems. We intend to leave your space spotless, not just tidy.
Advanced Methods and Tools: Prolific Cleaning elevates the standard for post-renovation cleanup by using cutting-edge cleaning methods and modern equipment. Our staff of professionals is equipped with HEPA-filtered vacuums, highly effective cleaning intermediaries, and specialized equipment made to handle even the most difficult messes left behind after renovations. This guarantees thorough cleaning that will not tolerate compromise.
Eco-Friendly Methods: We support careful cleaning that is good for the environment as well as your house. Prolific Cleaning uses environmentally friendly cleaning products that are safe for your family, pets, and the environment without sacrificing cleaning effectiveness. Our dedication to sustainability extends to the way we clean, where we prevent waste and make use of effective cleaning procedures to lessen our impact on the environment.
Efficiency of Time: Cleaning up after a remodel may be a laborious and time-consuming chore, particularly if you're anxious to use your freshly refurbished area. Since time is valuable, Prolific Cleaning works hard to provide prompt and effective services. Our attentive team of professionals works hard to get your place ready for you to move in as soon as possible, saving you the inconvenience of a drawn-out cleaning procedure.
Customer Satisfaction: Your pleasure is the keystone of our service approaches. Prolific Cleaning is committed to giving each client a smooth and enjoyable experience. We pay close attention to your unique cleaning needs, solve your issues, and put forth endless effort to go above and beyond your expectations. Our track record of contented clients speaks volumes about our dedication to providing outstanding results.
Book Your Post-Renovation Clean-Up Today.
With confidence, begin the final phase of your home improvement endeavor. Book an appointment for your post-renovation clean-up with Prolific Cleaning today to see how your area goes from disarray to elegance. Feel the pleasure of entering a house that has been both attractively renovated and spotlessly clean.